Benedict Cumberbatch Funny Name Generator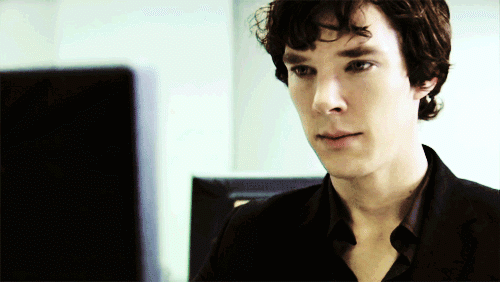 I don't know about you guys, but whenever I talk about the lovely Benedict Cumberbatch, I call him something different every time. It's become a game amongst my friends to see who can come up with the funniest variation.
Contortshrink Cribblestink
---
Try the new version with more variety!
---
---
Angleclink Danglefort
Jumblesack Umbershort
how about bandicoot Cumbersnoop
Angledort Crumpetgort
Bandersnoot Cummerbund
Brunklesport Crumpetfork
watermelon pooblack
BendyChick CrosbyStillandNash
Bopplequart Dinglesnack
Benevolent Cucumber
Crumpetwink Wrangleshrink pissed my self
Butterscotch Crumblecakes
bendingo cumbersome
Benefect cumbercrunch
Brandonburg FlipFlop
Comatose Bolderdash
danklesack memely
Saltynut Bendington
fumbledick wankere
Lunatic Cambridgeass
Boondocktack Manglecrumb
Fumblepoo Thunderpants
bendystraw caggagepatch
fannycrack bumblecatch
Benadryl Coochierash
Amblescum Boondockbum
Manglecrumb Mangleport
Wrangletorte Jumblescum.
this is amazing
Frumious Bandersnatch
bendyboop cumdump
CRINKLEHUM CONVICTSNATCH IM DONE ABSOLUTELY DONE THIS ONE TAKES THE CAKE
Bendydick Cumandsnap
Derelict Gumbyhat
Benisnach
Bedpan Caravantrash
Beneditiny Cabinetry
Tumbleswatch Wrangletack
Bigdicked Buttersnatch
Bumbleplink Jangledort
Brambleslum Spanglesport
fluttershy applejack
BendyLick SamberCatch
Butternut Canklesmith
Wranglehort Convictfort
Fumblepoo Gigglebatch
hello its your number 1 fan bob
Benediction to cumbercrack
Tumbleslink Bopplethwart
Nutty
This. Is. Beautiful.
Tinklebar Jambersmack
Banderclack Tumblebutt. I think I'm dying...
Dingleplum Thundercatch
Breadworm Cinklestoop
Bubblebutt Thundersnatch!
This is really funny!HAHAHHAHA
just wow, good lord LMAO !!!
denebict bumbercatch
Another new one Bendidly Cucumberbutt
Bendysnoop Crumplebunny
Benidoodle cumbersnoodle
Bendydick Cumsabunch
Humblesmack Scramblebutt
Wangledink Mumblewack
benethumper rumperstiltskin
Ranklestack Crumpetsnort
Sparklepork Umberstrum
Banister Dinkleberg
Danglescum Janglepork
Cribblecork Boppleclack lol
Manglerack!!!
Diddlywink Tickelbumm
Fumblebutt Wanglestink
eggs benedict cumberbun
Rataddict Thunderplant
rumblecrack mumblebum
LOL!!!! hilarious :) (Rumblebrach Fumblelatch)
Omnipototent Bogglebum
Bartonfink Briarpatch
bulbasaur cucumber
Pizdabrot Ebankrot
Huguette Poufart
Bumblebee Clumberhatch
Boondocklatch Crumpetshack
Blenderdick Pumpmysnatch?
Eggs Benedict Crumplesnatch
Murpledweet Perrythnatcher
You people have no dignity, do you?!
Jumblehort Scramblesnack
Tumblemink Rumblestack
Boondocksnort Bopplerack
Bubblegum Candywrapper
Sugarsnatch Buttercrotch
Wangleshack Handleshort
Sparklesack Danglethwack
Wimbledon Tennismatch
Blunderdict Cabbagepatch
beneficial cucumber
Umberbrink Bopplewart
Bonydick Curlysnatch
Splash Bandersnoot
Cameldort Dangledrink :D
Scrambleplum Spanglenatch Welll........ I know of scrambled egss but I have never heard of scrambled plums
Bumblewort Jangleface
broccoli cabbagepatch
Bramblebutt Humblemink
Benfedsjhsg siefhnpigusdhusd
Crumpledump Barleycorn
Umberkort Amblestork -- what fun. What's in a name? so true
Bendy-Dick Clumsysnatch
Bumblesnuff Crimpysnitch
Dinglefork Convicthatch
Coldersquatch Falterscratch
#@$%!!olot cumdumpster really
i want to die
Fumblehort Bopplethumb
Beandip Bubblecats
Yingelbert Danglebaum
Hyrulesmooch Triggerdouche
beelzebub carrottop
Benadryl Coughsyrup
Lemontwix Crumpleback
Wanglewink Scrambledort
snortselcrum quartlevand
HUGH JASS
Mumblebum Crumpetcrack
Bengay Chocolatefactory
Mangletack Rambledort
Shappardtouch Hannarplush
Cucumber Bumblesnatcch
Lumberfort Slumberbum...awesome
A new one Bonkiehort Cutiebrunch
Crumplepatch Bumblepork
Bumblebee Cucumberfudge Braveheart Crunchyrump
Scrambleface Banglesnort
Benedicio Cumbecio
Benelick Cucumbersnatch
Rumblescratch banderjack
Benedict Cumberbatch
BoodlydoopFloofernoodle
Rumpledump Humpleflump
Thundershack Wrangleshrink
Bumpercar Crumplezone
Bubmlesack Cucumber
Benadryl Cumonherback
Thumbleweed Muddlestuck
Grudgemachshot Rubblemooch
Benadryl Chumbawumba
brambledumb lumberplum
flinklenork cumbersnitch
shut up mycraft!
Crinklesnort Candlesnack
Cumberbrac Thunderfink
burnedick cumdumpster
Fannybrink Candlestrum
This is awesome
bendick #@$%!!erbong
Battlefield Counterstrike
Anglestink Crumplepatch
bendthatdick cucumberbitch
Benicoot cumbersnoot
Benedril Cumbersnatch
(St.) Genuflect Lumberjack
Humblejack Sparklehatch
Smellybat Waterbomb
oh thats a lovely name
Bourgeoise Catastrophe
Lumberwart Cumberrack
shannon sudduth
Humblesnack Dumberdict
Contortmatch Handlemort
Benedictus Bayernquatsch - Huibert K (the best names are invented under the shower)
Bangladesh Calabash
Rumblethwack Mumbleface
Benefit Calculator
babyball snortpants
Butterbean Cobblepot
Blender McCucumberpatch
Lumberbatch Anglewink
lumbersink mumblegort
Mumblethumb Fumblebrink!
Bumblekink Humblesack
Butterdict Cluppermint
Angleflack Banglesack - sounds rude. Thanks for the giggle.
Bockdawock Cullywort
Morgoblitz Hungelzwork
Convictthwack Bumblequart
bert pumpkincatch
bandersnatch cummerbund
fluber bluber
what the hell
Ooops
Bendadirk Crumplesnatch
zingelbert bembleback
Bumbersnatch Cuddlebitch
Wigglepick Dumblethatch
Buster#@$%!! Jinglesnatch
Candlethumb Rumbleflack. Yes my precious Candlethumb Rumbleflack
Angletrack Rumblebutt
Fumbledork Fancypants
Ramblefink Thunderrack
Slumbernatch Banderclack
Humbleyak Fannysack
Benglebert Cumperdink
Bendydick Crumplesnatch
Tcideneb Hctabrebmuc
Appleslick Lightedmatch
bentdick cucumberpatch
Jumbledort Consortstink
Batchmix Cummerbund
Dingledong whippersnap
Briefcaseboy Caravanclub
Contortsport Crinklewink
Slumberwink Humblesack
Cribblewack Bumblerack
Rambledort Amblethink
Benadryl Cucumberpatch
Wangledort Boondockyak ha ha
Bobblespork Wanglesnatch... SPORK!!!!!
Thunderthighs Treadmillclimb
Cumbernumb Camelclack
Candlebrink Vandleclink
Stingerplop Smugletrap
Bandlesnitch Cuminbread
Boppleplink Boppleface :/
This is the best
Gumbletort Bundensnitch
Fumbleshrink Mumbleclink
Bumblebee Baggage-claim
Neberdicht Crumblepatch
Fannypork Cumberwink
Crumblespork Fannypatch
Convictbutt Bramblecrumb
Benzenedick Clockworkshop
Lumberthwack Scrambledrink
Scramblestack Crumpleblink -Drema K.
denibeit banderstach
beaniebaby cabbagepatch
Bundledip Cabbagewank
omg hilarious!
Burgerking Cucuflerpark
Fumblesmack Fannyplum
Okay. This made me laugh like crazy! I love this thing! I could use a good laugh once in a while. :) - Holly F.
Shambleslum Mangleshort
Rumbletrack Cribblepink
Rumbledink Crumblethink
Bumbletumble Humblecrumble
Butterscotch Sugarpatch
Humbledink Butterscotch
Rumblebum Crumplefork
Cameron tinkler
HAYWOOD JABLOWME
Binkledork Crumsworth
Crumblecake Bandersnatch
Spanglesort Cribbleyak
Bankruptcy Client
Banderbatch Crumpetpatch
Consortknack Fumblesnort
Benadril Casablanca
Contortplum Fumblelin
Burnt pumpkinpatch
Banderscratch Mangleshack -these are brilliant!
Danglewart Crumpetthwart
Sparklefort Candlepatch
Banglesnack Fumbleswatch
Banderport Wrangleswatch
Bandersnatch Cumminpatch
Sippycup Boonysmatch
Fungifract Buffleklatch
Rankleyak Mumblepack
Butterscotch Cucumberpatch
Littledick Fumblesnatch
Barbecue CabbagePatch
Benedict Cumeratch
Hubert Cumberdale
This is fantastic.
Banderquack Rumblecatch
Candlecork Wrangletrack
Vandlepack Banglecrack
Snickerdoodle Cinammonstick
Mine was Banderflack Crumblefork. Love this thing! Epic!
gingersnap pinklepants
crackercrib dormshabmle
Benedrill Cucumberbeach
Bramblecatch Camelmatch! hilarious
Bouillabase Chardonnay
Brandybuck candycane
Dinglesort Scramblewart
lol
Benducki cumimatchy
Umberbrac Cribblepatch
Ramblebutt Rumbletrack
Poopypatch Shnufflelink
Beverly Cumberslush
Beneduack Cucemberbatch
Amblethwack Ranklebum
yas .
Bellicose Yogamat
this is so fun, and so funny! P.S. When I think of him I think of eggs benedict.....lol! ;D ;P
having waaaaaaay too much fun with this...
Floppydick Wheresmyass
Spanglewart Boppledink
Rumbleslack Dangleshack
Sherlock Bangersandmash
OMG
bentdick coke#@$%!!
Bumblebee Crackerjack
Wranglepink Ramblemort
Potatobasket Smaugernaut
PICKLE RIIIIIIIICK!!!!!
Bonkyhort Cutiebrunch
Cumberchink Ambleswart
Banister Cumberbund
Alphabit Crumblygash (< == a little homage to the Gashlycrumb Tinies there)
Baconcrack Caramelsack
Bandaidick Cucumberpatch
My name is Camblelink Bumblefork
Bumblebee Crumpledass
Ballsack Candlewax
OMG, this is hysterical!
Bendabledick Cranberrysnatch
Fellichoo Bumbersnatch
Oh, dear...
Bellywig Bunkersplat
Bendable Cucumber?? ;)
Boondocksnort Fumblemort! :')
Sparkleslum Bopplesort
Backto cumber well
Crumpetyak Ranklecork
Battlefield Overwatch
porkselding winkertamp
Tumbleclack Consortthink
Fannybrac Thunderdorf :D
Mangleslink Jumbletorte
Umbershrink Fumblehum
Rumblelink Tanglethwart
Janglefork Brambleblink
Tamperfork Umbersnatch
Slumbersmack Bandercrack
Umbermort Convictnumb
Professor Poopypants
Bennyspace Cumbersausage
Sparklemort Ambletrack
Carroll oursler
Mourad
spatula cabbagepatch
Spongeyband Grabbernath
Spacklenose Limberdick
Benadryl Cappagepach
Tomidct Hiddlestatch
Bumblequart Sparklewart
Benedict Cumberbatch lol I just wanted this to be In here
Crinklehort Bopplejack
Crumpetgort Wanglenumb
Buttercup Crumblepants
Manglesort Crumpleflack
Humblequart Bumblecrumb
Benevolent Cucumbersnatch
Borbadook Cummymatch
Boby
Mumbledork Thunderyak
Jumbleslack Handlecork
Banana Cabbage
Vandlesport Fumblebum
Jon Arbuckle
Rumbledrink Handledink
Manglerack Umbernatch
Handleslack Consortmink
Devin Furr
Timothy Tinklecatch
Fannypack Boobystick
PeePeebrick Yondersmash
Tampersmack Thunderswatch
Crumpetcrack Thunderkink
Bendystick Crumblestash
Brindlestitch Samplesplash
Banana Muffin Crumble Snack
Krish
Spanglestrum Amblepatch
fleur
Bonglewhack Cabbagewotch


Benedict Cumberbatch Frequently Asked Questions (FAQ)