Superhero Name Generator
Superhero Name:
Terrifying Tempest
---
The Ultimate Superhero Name Generator: Unleashing the Power of Your Inner Hero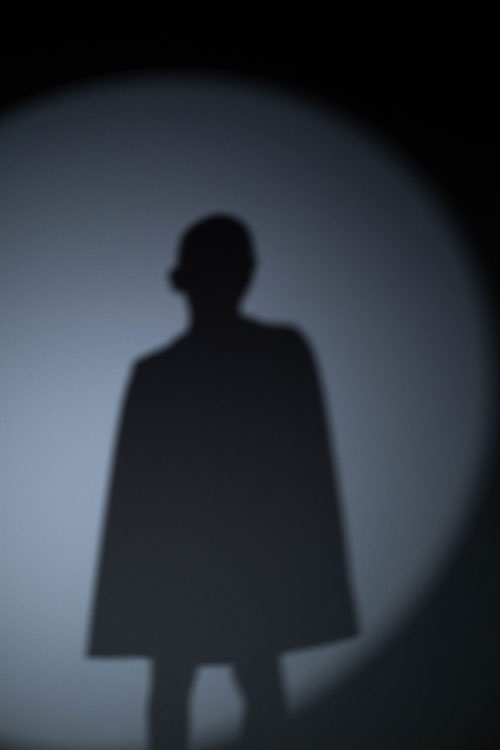 Looking for Cool Superhero Name Ideas?
The superhero name generator has got you covered!
Superheroes have been a staple of popular culture for decades, capturing our imaginations and inspiring us to be the best versions of ourselves. Whether you're a fan of DC Comics' iconic heroes like Superman and Wonder Woman, or Marvel's legendary Avengers, there's no denying the appeal of these larger-than-life characters. But what if you could create your own superhero, with a name that perfectly captures your unique personality and abilities? That's where the Superhero Name Generator comes in.
This innovative tool is designed to help you find the perfect superhero name, whether you're a male or female hero, a comic book fan, or just looking for some fun and creative inspiration. With its cutting-edge algorithms and vast database of names, the Superhero Name Generator has everything you need to unleash the power of your inner hero.
Good Superhero Names
Black Maelstrom
Bloodstone Sentinel
Stone Sentinel
Iron Colossus
Kinetic Crusader
Quantum
Stratosphere
Darkstar
Skyfire
Riftwalker
So, what exactly makes a good superhero name? There are a few key elements to consider. First and foremost, a superhero name should be memorable and easy to pronounce. After all, you want people to be able to remember your name and call out your heroic deeds for years to come. It should also be unique and eye-catching, setting you apart from all the other heroes out there. And finally, it should reflect your personality and abilities, whether that's a tough, badass moniker or a playful, silly name that makes people smile.
Badass Superhero Names
Feral Fury
Hellscream
Razorwing
Thunderfist
Darksteel Crusader
Dreadspawn
Nightshade Assassin
Black Maelstrom
Flashfire
Nova Nexus
The Superhero Name Generator takes all of these factors into account, offering a wide range of options to suit any personality. For those looking for something cool and edgy, there are names like "Shadow Fury" or "Electric Bolt." If you're more of a classic hero type, you might prefer names like "The Defender" or "The Protector." And for those who want to inject a little humor into their superhero persona, there are names like "The Chuckle Crusader" or "The Giggle Gangster."
Funny Superhero Names
TwinkleSprout
Gigglesnort
Moonbeam Marmalade
Periwinkle Puffin
Jolly Jester
Pixie Pop
Of course, not all heroes are created equal, and the Superhero Name Generator recognizes that by offering separate generators for male and female heroes. Female heroes can choose from names like "Lady Lightning" or "The Fiery Phoenix," while male heroes might prefer names like "The Iron Titan" or "The Thunder King."
Female Superhero Names
Hypernova
Galaxia
Equinox
Crystal Caster
Spellweaver
Scarlet Saboteur
Brass Baroness
Tempest
Supernova
Starstorm
Male Superhero Names
Bloodmoon Hunter
Soulshredder
Vortex Viper
Ironclad Invictus
Titan Thunder
Steel Stallion
Vortex
Ironcore
Maelstrom
Overdrive
But the Superhero Name Generator isn't just for human heroes - it's also a great resource for naming your superhero pets. If you're looking for a fun and creative name for your furry friend, even better than "Superpup" or "The Mighty Mutt"? There's no limit to the possibilities, and the Superhero Name Generator makes it easy to find the perfect name for your four-legged hero.
Superhero Dog Names
Titanosaur
Thunderstrike
Frostfire
Canine Crusader
Thunderpaw Titan
Cerberus Centurion
Captain Canine
Barkbarian
Mighty Mutt
Hound of Hades
Ironfang
And what about those who prefer to play the villainous role? The Superhero Name Generator has you covered there, too, as it also acts as a Supervillain Name Generator. Whether you're looking for something more sinister than "The Dark Lord" or infinitely more playful than "The Mischief Mastermind," the Supervillain Name Generator aspect has a wide range of options to suit any evil intent.
Super Villain Names
Hellfire Phoenix
Deathstalker
Crimson Nightmare
Aftershock
Razorclaw
Cataclysm
Avalanche
Torrent
Wraith
The Judicator
Of course, sometimes the best superhero names are the ones you come up with yourself. That's why the Superhero Name Generator also acts as a Random Hero Name Generator, as it gives you a completely unique and unexpected name that's all your own. Whether you're looking for a serious, intense name or something silly and lighthearted, the Random Hero Name Generator is the perfect tool for creative minds.
Creative Superhero Names
Frostfire Fury
Nightmare Nexus
Vaporous Vortex
Pennyfarthing Paladin
Spectral Seraphim
Whispering Wraith
Nocturnal Nightshade
Necrowarden
Unleash the power of your inner hero, look no further than the Superhero Name Generator. Whether you're looking for a cool and edgy name, a classic hero moniker, or something completely unique and off-the-wall, this tool has everything you need to bring your superhero fantasy to life. And with its user-friendly interface and endless options, you're sure to find the perfect name in no time.
Unleash your inner hero today and discover the power of a great superhero name. Whether you're looking to impress your friends with your comic book knowledge, or simply looking for a fun way to express your individuality, the Superhero Name Generator is the perfect tool for anyone looking to create their own superhero identity.
Made Up Superhero Names
Cogsprocket Cavalier
Nocturnal Nemesis
Stygian Stalker
Spectral Seraphim
Twilight Templar
Immortal Illusionist
Cyclone
Voidwalker
Shadowbird
Darktide
Give it a try today and see what kind of hero you were meant to be. With the Superhero Name Generator, the sky's the limit, and you never know what kind of epic adventures await you. Get ready to save the world, one hero name at a time.
---
Soul stomper
Lillian
hope
Ladybug
TurboGirl
Wraith Widow
StarStorm
fireball
ironman
Shadow
Tex
Bear
Reptillian
Valeriya
Jester
Riot
Blue Justice
Batman
Cheyenne
Afelia
cook school
Express Executioner
Milk
Milkman
Ember
Turner
Sigel spector
Shadow
Black mole
Josh
raven
Elementa
Riley Smith
Red
MR.Midnight
hugger
do you know the milkman?
Funny Superhero Names TwinkleSprout Gigglesnort Moonbeam Marmalade Periwinkle Puffin Jolly Jester Pi
Carole
Midnight Red
Bailey
Florane
Florane
Quality
LakeStorm
elaine
Stormshot
ya mamma
Phantom
Weather
Miller
Mark
Boot lightning
Ayden
igniters
Nebula
harry
star
Ak
Martin
Dark
Jordan Dent
Whopper
hydra
Flame Fatale
Lactose
Quantum
Polabear
frostfury
Demon' blade
Demon's
Silver Shade
turbo
Expert
Firesky
Glitch
Kaimana
Kai
Prodigy
Granite
Cyclone
blood
Speed
Anything other than Drake
Spiderman
specialty
Fox
Ava
Super Nova
Water angel
Money man
FOXBAT
SHIPPER
infernosaurus
Black Holeroid
Supornado
angry mom
pipit
Moonlight
Moonblade
Warden
Templat
flashfire
Imani
Enred
Postiveman
Vision
Vision
Brimstone
empath
Geo
Yo mama
Angel
Loopy Lemming
BAD DRIVER
Talia
Hell frost
Jason
cal
maliya
pixie
Revenger
Vision
Bat
Glisten
Blade
Blast
Incinerator
Quasar
The Watcher
indigo
ghost
Captain Actio
Starred Crusader
Kai
Stellar
Eddie
Lauren
Melissa
Astronomix
Magneguy
Electrone
Horizon
aira
super smart guy
Dark springs
Bill
Vince
Flexiform Flamingo
demon
Dopamine
vecter
Madelief
black
Equality
Steam punk
Master man
Deal
violet fire girl
Darksoul
Alexander
Super Nova
Super Nova
Nudger
Butterflyer
Yummy Peanut butter
terrorformer
Nova Nexus
Sonic
Josh
Karen the Art teacher
gabriel
Soul stomper
Riot
Aella
Kai
Sui
The steel monk
Steven
Mosshart
jewel
Railroad
Max
Seneker
telo
sledghammer
Bright Blade
The Living Ember
Resident
Powerman
Thunderfist
Herculean Hammer
The Smash Hero: Strike
Power Strike
Alex
LoveAid
Katie
america
Silver Assassin
boy
pandora
wisher
Jade
Shadowkiller
japan comic
sandy the
Deathborn
Thundercock and the D Squad
Annette
cat
cat noir
Shadow
Jasmine
Luke
timmytwotoes
Bloodsword
Red Ruin
Niggachigga
Sue
QWERTY
Velocity
Velocity
super leopard name
Astrid
Lighting Vision
Titanium Shadow
grace
Superghost
Davian
Evie
tatum
law
deadking
JORGE JUISOME
chrono conquerer
Bill Ein
Charlotte
fartman
Harvey with the Specks 🤍
Evelix
Warning
golden flower
Chemical
Buff dud
Mallewi
Mallewi
Majutsu
Riot
shadow
Phantom
haze
tempo
Dead
josh
Anubis
Krishank
Fate
Lion
media
Sigmatron the 32nd
Michelle
Bloodstone Titan
uwu
Kean
Nova
WATER
Bloodhound
Bloodhound
Saylor
Sarvesh
The crimson spider
The stick man
Badass
Snowstorm
skyfire
Vortex
Death Stalker
Stella
Chip
Eve
Ervin
Celia
Illumina
captin lightning strike
Kerala
I Guy
Mo man
The Big Pooooop
The Big Pooooop
The Big Pooooop
The Big Pooooop
The Big Pooooop
!@#$%^&*()
PURPLE GUY afton
Hex
Jinx
Ronaldo
Austin
Carrie
Gadget Girl
BITCH
Wildfire
Arcanum Ace
Riftwalker
Nova knight
Golem
Hellwing
Dragonscreech
Girl
Thunder
flora
Speed Strike
Elementa
Firestorm
Brooke
Devine
tidy clean man
Don
Julia
logan
Surprise Shadow Supra(SSS)
Aarchknight
Wrekknight
Knight Dark Light
Tech Indigo
Captain Horizon
The Powerful
Supernova
Jeremy
hornwort
Shannon
Massive
Batman
Batman
Canadian Assassin
Golden nightmare
Golden nightmare
marjorie
Tyra
Doug
Hazel
Vortex