Allen Ginsberg's Mind Writing Slogans
by Allen Ginsberg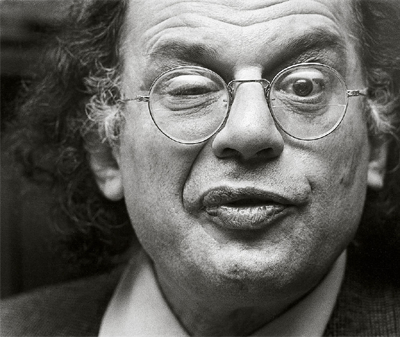 I Background (Situation, Or Primary Perception)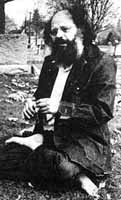 "First Thought is Best in Art, Second in Other Matters." - William Blake
II Path (Method, Or Recognition)
III Fruition (Result, Or Appreciation)
* Quoting his mentor; Louis Sullivan.
Allen Ginsberg "Mind Writing Slogans" © 1992, 1993 by Allen Ginsberg, in What Book: Buddha Poems From Beat To Hiphop, Gary Gach, ed., copyright © 1998 by Gary Gach. Parallax Press, Naropa Institute, July 1992, New York, 5 March 1993, New York, 27 June 1993
Source
Watch Video: Allen Ginsberg reads "Howl," (Big Table Chicago Reading, 1959)
In 1959, Gregory Corso and Peter Orlovsky accompanied Ginsberg to Chicago for a benefit reading for "Big Table" [named at Kerouac's suggestion], a newly established literary publication born as a result of censorship of the student magazine the Chicago Review. The reading took place on 29 January, 1959.