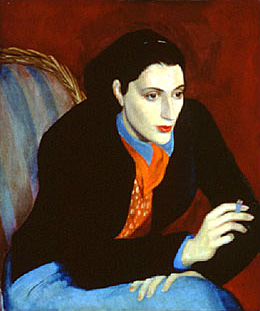 MAY SARTON
May Sarton Links
May Sarton is the pen name of Eleanore Marie Sarton (May 3, 1912 – July 16, 1995), a prolific American poet, novelist and memoirist. She is considered an important contemporary figure in American literature, as well as a "poet's poet", and is lauded by literary and feminist critics for her works addressing themes in gender, sexuality, and ...
May Sarton was a writer of poetry, novels and memoirs including her Journal of a Solitude. May Sarton was born Eleanore Marie Sarton on May 3, 1912, in Wondelgem, Belgium. She was a well-regarded ...
May Sarton was a prolific author who was long considered by her very loyal readers to be a gifted and sensitive writer of poetry, novels, and journals.
Written over a period of twelve months, May Sarton's Journal Of A Solitude (1973) is a meditation on life, living alone, romantic love, and the creative process.
May Sarton is the pen name of Eleanore Marie Sarton (May 3, 1912 – July 16, 1995), an American poet, novelist, and memoirist. Sarton was born in Wondelgem, Belgium (today a part of the city of Ghent).
Enjoy the best May Sarton Quotes at BrainyQuote. Quotations by May Sarton, American Poet, Born May 3, 1912. Share with your friends.
The author of a remarkably varied body of work, May Sarton lives by herself in York, Maine, in a former "summer cottage," quite isolated, at the end of a long dirt road. The road curves through a well-kept wood ending at "The House by the Sea" (the title of one of her journals). The house
172 quotes from May Sarton: 'We have to dare to be ourselves, however frightening or strange that self may prove to be.', 'Loneliness is the poverty of self; solitude is richness of self.', and 'Does anything in nature despair except man? An animal with a foot caught in a trap does not seem to despair. It is too busy trying to survive. It is ...
*I wish to thank Carolyn Heilbrun, May Sarton's literary executor, for approving the online publication of this piece. I also want to thank Mary Mark, creator of the site "Celebration of Women Writers" for affording me the opportunity to contribute to the Sarton entry.
The Journals of May Sarton Volume One: Journal of a Solitude, Plant Dreaming Deep, and Recovering Kindle Edition